Wedding/ Functions (Multiple Rides)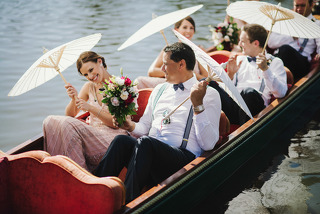 Are you planning your wedding or function  in the Royal Botanic Gardens?
Guest of all ages will enjoy the diversion. Punts depart and return to the landing in front of the Terrace Restaurant, picking up and dropping off guests approximately every 10-15 minutes.
Each punt can accommodate up to 8 passengers.
In case of cancellation due to bad weather (rain, storm or extreme heat) a refund will be issued.
To book, please click here to send us an email.