Our Story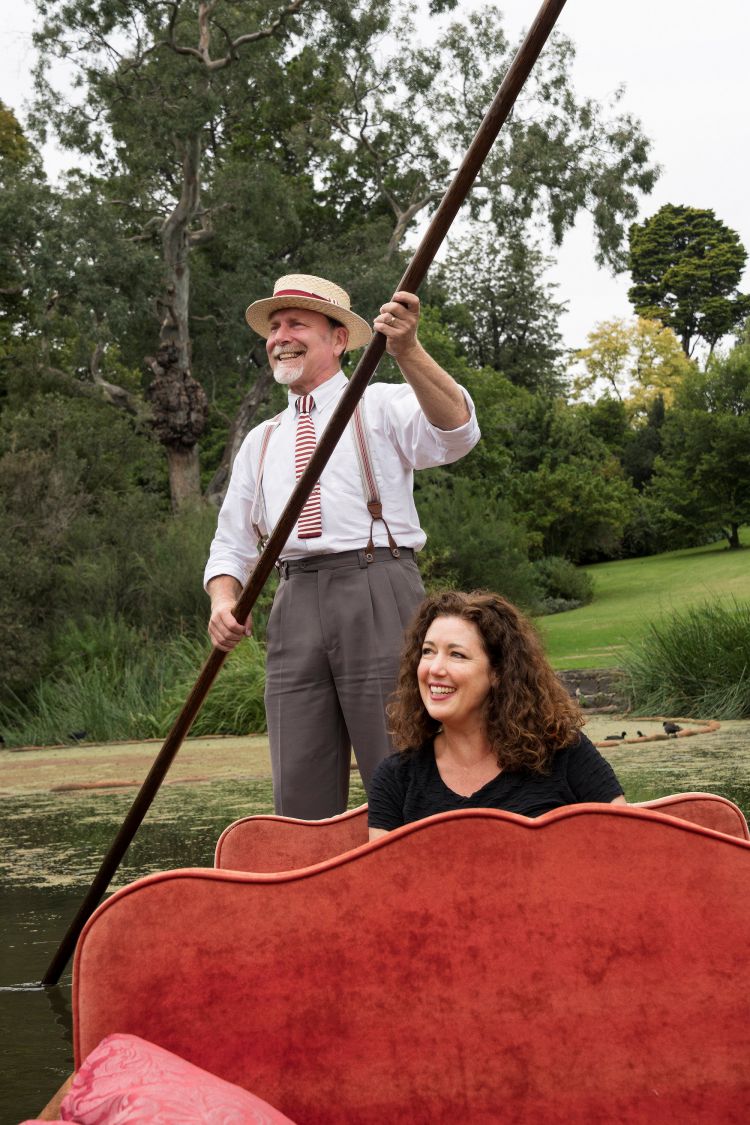 Nicki Baird took her first punt ride back in 1989, when she was a university student working part-time as a tour guide in Christchurch, New Zealand. After a few years in Japan and Mexico, she returned to Christchurch and became manager of the same punting company.
Wesley Golledge was the punter on that first ride, working on the river to pay his way through university. He loved the work so much that he dropped out of university, started his own branch of punting in the Christchurch Botanic Gardens, and took Nicki on as Manager.
The initial fleet of 2 punts soon grew to 5, and eventually in conjunction with Christchurch's Tram and Gondola, grew to take in all 13 punts at 3 sites on the Avon River.
The beauty and shallow waters of the Ornamental Lake in the Royal Botanic Gardens Melbourne inspired Wesley and Nicki to set up Punting on the Lake; a plan was hatched, punts built, staff trained, and punting started on 24 December 2013.
Between them Nicki and Wesley have over 30 years' experience working in the tourism industry and have punted in numerous countries around the world.
Our Punts
Our three river punts are based on a traditional design from punts that are used on the Cam river in Cambridge, England, and adapted to modern boat building standards and Australian conditions.
The punts are built with local Australian timbers, mostly Victorian Ash and Jarrah. The hulls are marine ply instead of the traditional teak planks and caulking. Each punt is 8 metres long and weighs 320kg.
Our punts are named 'Victoria' after the state, 'Yarra' after the river that flows through Melbourne, and 'Charles' after the founder of the Royal Botanic Garden, Lieutenant-Governor Charles La Trobe.
Built in Christchurch, New Zealand by Jeff Walkerden, the punts were shipped to Melbourne, where they have been fitted with flotation foam by Nick Atkins, boat builder, at the Wooden Boat Centre in Docklands.
Being flat bottomed craft, the punts are very stable and comfortably seat 8 passengers on luxurious velvet cushions. They come equipped with blankets for cold weather and elegant white parasols for protection from the sun.
The punt poles are approximately 4m long and are made of Oregon. Each pole is fitted with a three-pronged steel "shoe" to create the least disturbance to the lake bed.